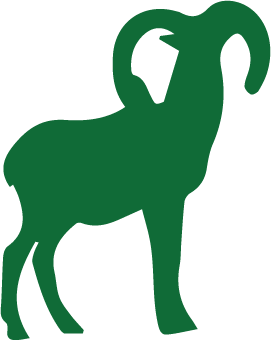 Mouflon Ram hunting in Croatia
LOVNI TURIZAM – HUNTING TOURS – JAGDREISEN -TURISMO VENATORIO
hunting and hunting grounds
The Croatian moufflon have received special attention in the hunting regiment of Croatia, Europe and USA. Grounds offering moufflon hunting virtually guarantee a trophy for the desired medal category; of course, if the hunter is smiled upon by the goddess Diana. The rugged terrain with thick macchia vegetation and hidden pastures is an ideal habitat for this game. These conditions are found on the hunting grounds Sv. Juraj near Senj, Jablanac or hunting grounds on the island of Dugi Otok. Moufflon hunting in coastal Mediterranean regions takes place throughout the day in an active search for the moufflon (with expert guide). During the summer hunt, from May to September, when the days are hot, we hunt in early morning and early evening. In order to ensure a more successful hunt, a second expert guide searches out other sites and finds groups of moufflon with head that can be hunted. Moufflon have excellent sight and hearing, and so in rocky grounds it is very difficult to approach the moufflon at small distances. Shooting regularly takes place at distances of 150 to 300 m. The moufflon is an exceptionally strong game, and the shot must hit at only the most vital spots, and occasionally it is necessary to repeat the shot in wounded game. Special attention needs to be paid to the influence of wind on the shop and to follow the instructions of the expert guide during the hunt.
The best time for hunting moufflon is from last September to early December. The hunting grounds have limited number of moufflon for hunting, and so book your tour early! The quality of the hunting grounds and the expert staff can be see in the fact that many well known members of the Ovis and Grand Slam clubs have selected this hunting ground as a new destination, where it is possible to combine a family seaside vacation with hunting for capital specimens of moufflon.
Accommodation possibilities
- Accommodation can be provided in a hotel, boarding house or appartments
- You can combine hunting with summer vacation !!!
- Providing necc. licences and documents
- Transfer form / to airoport
- Representative / translator in the HG

Lovni Turizam 7. travnja 32,
51521 Punat, Hrvatska
Tel/Fax: +385 51 854 415
Mob/Cell: +385 98 368 705