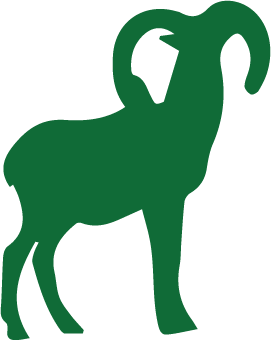 Mouflon Ram hunting in Croatia
LOVNI TURIZAM – HUNTING TOURS – JAGDREISEN -TURISMO VENATORIO
hunting and hunting grounds
Let us explain to you how does a hunt on trophy mouflon ram runs in our hunting grounds. We operate in several coast and island hunting grounds which are all open free range grounds. In every HG we have also several old high trophie rams with horns well over 85 cm.

As the HG are waste and the terrain is rugged, with a lot of bushes and rocks it is not easy to determine the exact living place of such a ram … Our PH's are glassing the HG almoust on a daily basis, and the spring or fall period is the best to spot and follow those big rams. We have to emphasise that we do not hunt in a fenced or forest area where mouflons are used to come always on the same medow to feed, or even to come on a feeding place … this HG are the natural habitat of mouflon and they are considered "king of the rock" almoust as a chamois !!!

Our experience in organizing hunts on big trophy rams ( over 85 cm ) has teached us to book the hunt for a big ram with a client on a "flexible date"… That means that your hunt would be conducted upon our call ( after we spote the ram ) in spring or fall period ! So let say, you would book the hunt in fall ( October ) you should be able to come on our call and then spend those hunting days in the HG , where the chances to bag that ram would be much greather that to book on a fix date.
You certanly know that hunt on a 85 cm + mouflon ram is the top of the mouflon hunt and is no every day hunt … We bag several such trophies each year and would really like to organize this exceptional hunt for you .

Of course we would organize transfer from Zagreb or Rijeka airport for you, book the right accommodation and be on your service for the sightseeing or other touristic demands … For a trophy ram up to 85 cm we can book the hunt on a "fix" date because normaly 4/5 hunting days are enough to bag that kind of trophy animal ...
Accommodation possibilities
- Accommodation can be provided in a hotel, boarding house or appartments
- You can combine hunting with summer vacation !!!
- Providing necc. licences and documents
- Transfer form / to airoport
- Representative / translator in the HG

Lovni Turizam 7. travnja 32,
51521 Punat, Hrvatska
Tel/Fax: +385 51 854 415
Mob/Cell: +385 98 368 705